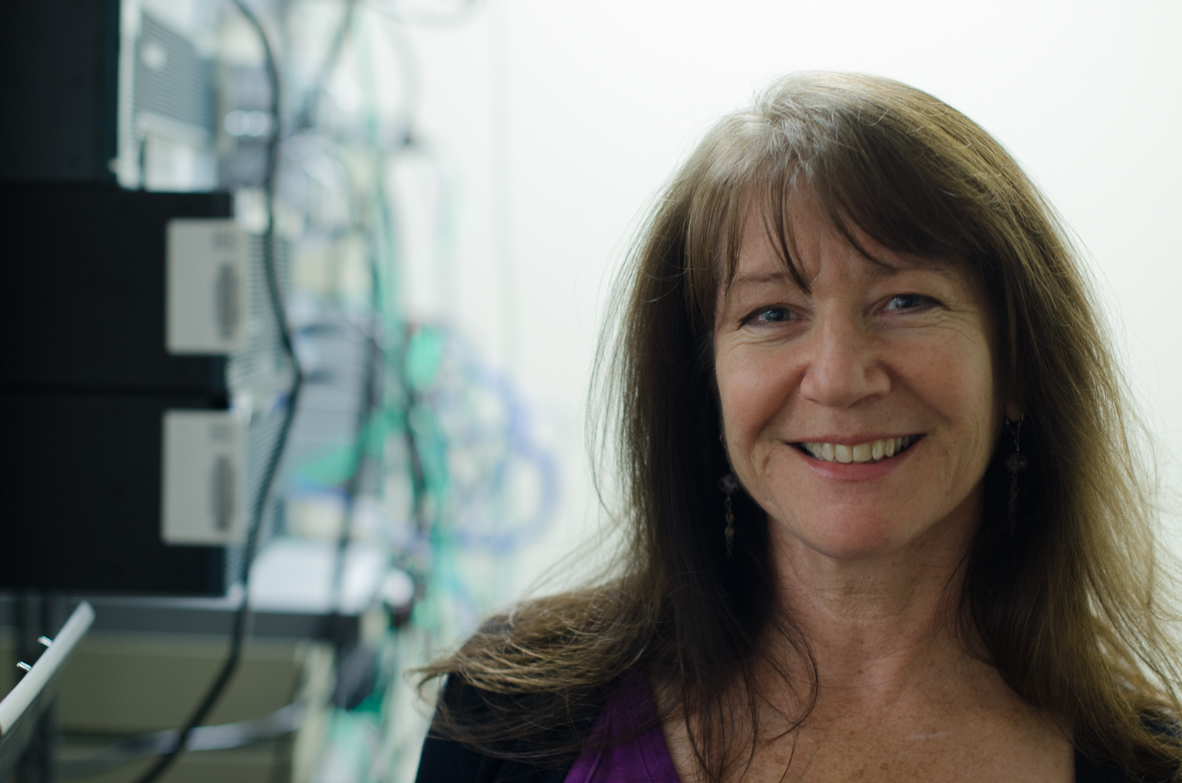 Hi! My name is Kay Gray-Shiver. I have had my hands in some kind of crafty project since I was a child, but I was always drawn in by the depth, color, and brilliance of stained glass. In 2000 I finally took a stained glass class and have been expanding my pursuits in art glass ever since. In 2002 I purchased my first torch for making lampwork beads and was mesmerized by the glow and texture of the molten glass and the beauty of the resulting beads. Primarily self-taught, I have been lucky enough to take a few weekend classes to glean valuable tips and tricks from artists such as Larry Scott, Jen Geldard, Leah Fairbanks, and Andrea Guarino. I pair my one-of-a-kind beads with sterling silver, Swarovski crystals, and natural stone to create wearable works of art.
My artwork is my sideline and my sanity!  I have a full time job but play in my home studio as often as possible. Along with lampwork bead making I still dabble in fused glass, stained glass, silver smithing, and enameling as well as sewing. Recently I managed to create a nice collection of vintage sewing machines.  I am also in the middle of what is apparently a lifelong project renovating our house.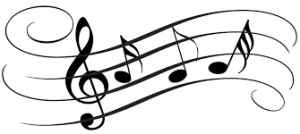 I live with my awesome husband,  Steve, who is my #1 supporter and the best salesman ever!  He is my right-hand-man and chief bragger at my shows. He is also an awesome musician and can be heard singing while doing yard work.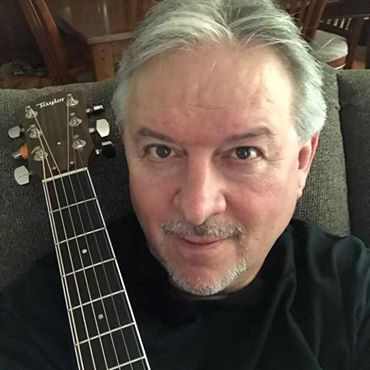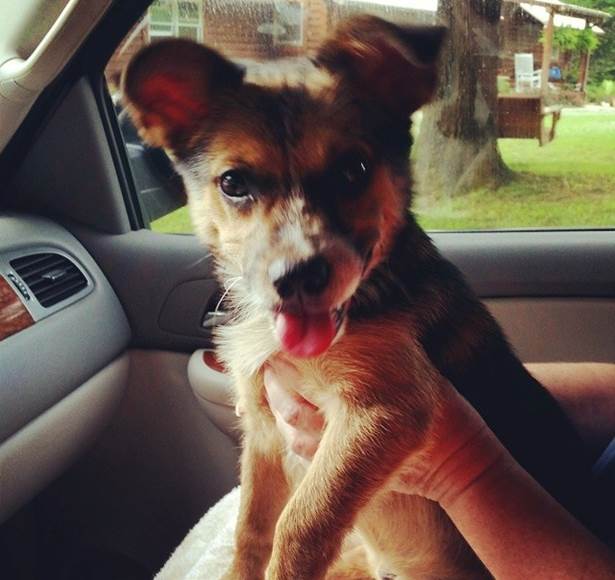 This is Chuck as a baby pupper. What a cutie!!!!
We live with a furry crew of 2 elderly kitties and our wonderful canine addition, The Mighty Chuck!
Chuck spends all his time eating, sleeping, eating, gigging frogs from the pool, eating the frogs, snuggling, eating, begging to be vacuumed (yes, he LOVES the vacuum!), chasing bugs … and eating.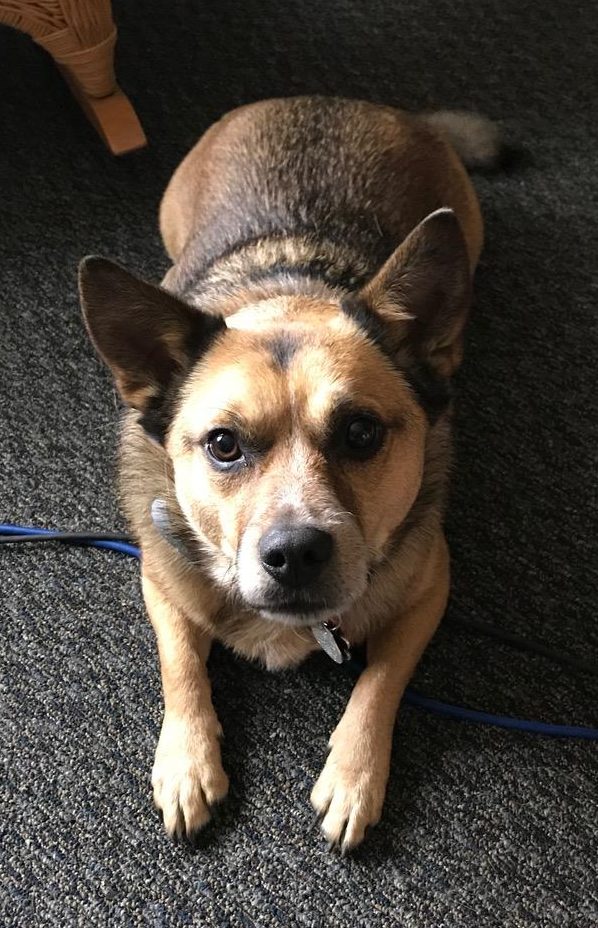 The Chucker at 4 years old…still a cutie!!